Another gonzo – no edit – post: I recently posted this on my Facebook page:
Free advice for any neophytes / novices / apprentices on my feed: do follow the structure and order of your group / school / coven / lodge. Do not think it doesn't have to apply to you, or you're somehow 'different'. You're not.
Responses varied with one basically saying that working beyond your grade (my term) is fine, so long as you are doing the work of your grade also. Any magic or practices you do will either not work or produce an imbalanced state from our unconscious that needs to be dealt with anyway.
I've heard this argument many times before and it seems a reasonable way of looking at things from the modern liberal, individual mind-set. However, there are – to my mind – clear problems with it. To wit: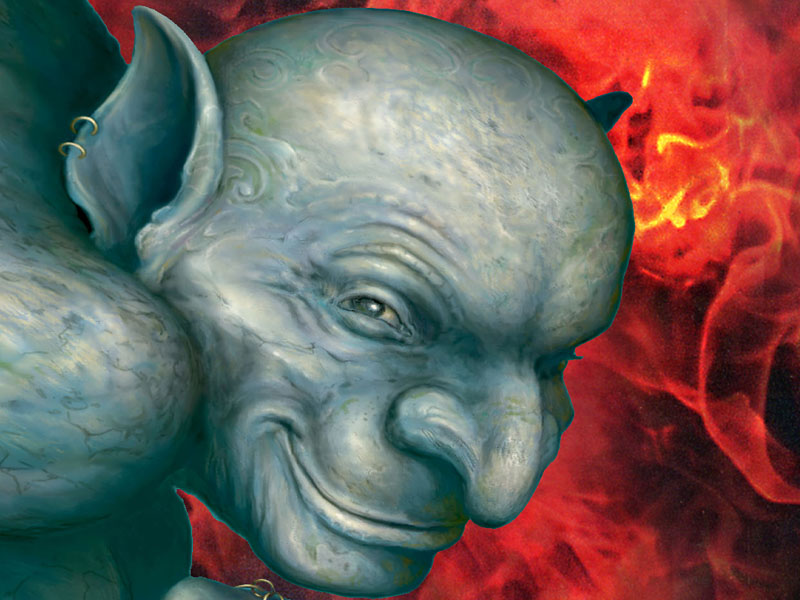 THE REALITY OF SPIRITUAL POWERS. The above attitude is only relevant if we consider all the many blessings, beings, angels, powers etc spoken of in our various traditions as 'within us' – and any imbalance our presumptive actions produces would be from 'our unconscious'. Of course traditional Christianity, traditional spiritual magic, traditional (re-booted) Paganism does not think this at all. The beings are real. And to throw in a deliberate 'don't do this at home' warning, this from Israel Regardie quoting an anonymous student:
"The writer of the above method adds a note, which in my opinion is worth paying close attention to; it coincides with my own view as expressed elsewhere.
"There is reason for concern that some students may misinterpret certain of Crowley's magical writings. For example in Magick in Theory and Practice, Chapter IX, p. 69, he writes: `The peculiar mental excitement required may even be aroused by the perception of the absurdity of the process, and the persistence in it, as when Frater Perdurabo…recited From Greenland's Icy Mountains and obtained his result."'
"Now there is no doubt that the ego, excited to the proper pitch, is capable of placing such a strain in the Astral Light as to cause some sort of manifestation, perhaps even that of the spirit it was desired to evoke (but more likely a phantasm masquerading as such). But without the presence of the Divine Force, such a being, once evoked, cannot be controlled, and there is no effective means of banishing it.
"Depending on the nature of the spirit, and the degree of its manifestation, it is likely that the spiritual progress of the magician is at an end – at least as far as his current incarnation is concerned."
Ouch!
THE EGO. Let's seriously think about what is going on here. When we join a spiritual group, take a spiritual director or guide or enrol in an esoteric school we are entering a relationship. We have consciously chosen this; no one forces us. We have consciously chosen to accept their wisdom and advice, because we think they have something we do not have at this time. They can help us unfold, to uncover the true nature of ourselves, the image of the One, who we really are – letting go of sin, or that which we are not. If we then, at some point think, 'hang on, I think they are wrong', we have an obligation to be honest and say that. Otherwise we taint that relationship with falsehood and we might as well not go on.
And, if our director or group says, 'well, thanks for your opinion sunshine, but you still need to do it this way …" we have to accept that. Or leave the relationship. Because we have created a situation where our personal ego knows better than our teacher. And to enshrine the ego as better or more knowledgeable than our teacher or our Order is not a good idea. At all. It encourages all sorts of daft notions. Of course we do not need to do a whole guru-yoga number and listen to all the words and ideas of our teacher as the words of a Master, but we do need to respect them and believe they have more wisdom than us. Otherwise, what's the point? As my pal Eric sings:
If we call for the proof and we question the answers
Only the doubt will grow
SERVICE. The biggest problem however with the notion that we can do things how we like, even if it damages us, throws us off kilter and makes us learn, and that's all good, is the question of service. The spiritual life is one of dedicated service. If we go 'off the rails' because of our ego choice to do something our curriculum or spiritual director says we should not we have limited our service. Dealing with our 'unconscious' (or really-real problematic spiritual forces) means we have to focus on ourselves rather than others – and that is the exact opposite of the spiritual life. What a waste!
At this juncture we can look, cos people often do, at Aleister Crowley. Crowley was BADLY let down by his first teachers, George Cecil Jones and Alan Bennett who encouraged him and joined him in the practice of magic during his outer order years. As I have said, and keep saying, the GD (originally) followed the threefold structure, mirrored in the three Orders, of renunciation of the false self (Outer Order), followed by re-creation of a functional self, as directed by the Divine (who God made us to be) (Inner Order) to eventually embody the revelation of the eternal verities (symbolised by the Third Order). And the fact that the Third Order could never be reached meant something too in this schema.
The dangers of premature magic or depth spiritual practices are real, as are the results which are sadly visible in any modern Neo-Pagan and magical community. Simply put, we cannot use magic or spiritual practices to re-create a self that is still in a process of renunciation. This occurred with Crowley, and whereas once when young he wrote to A.E. Waite seeking advice from someone more experienced and committed to service, Crowley quickly became his own light and own authority. This did not end well. And while is there no doubt of Crowley's intelligence, drive and originality, these were not realised in service for the world or others. His efforts and talents were misdirected towards his own squalid life and a set of followers and sycophants in Orders which he hoped, paradoxically, would produce enlightenment within the world at large. We can explain this anyway we want, but I apportion some of the blame to magic – too much, too early and too boundless.
THANKS 🙂